SMI Program Highlight: Street Health DC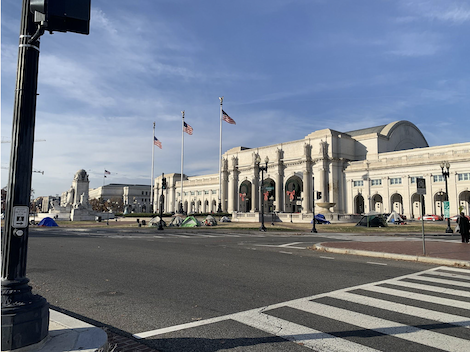 There's something jarring about walking towards the U.S. Capitol and being surrounded by rows of tents that so many District of Columbia residents call home. Just blocks from the White House, there are encampments of people living without adequate shelter, access to food, or healthcare. In a city rich with resources and arguably the center of power in the United States, nowhere is it more obvious where we as a nation have made the political choice to intentionally value certain lives over others.
Washington, DC has one of the lowest uninsured rates in the nation. But for persons living unsheltered, the process to enroll in Medicaid can be extremely difficult and time-consuming to obtain adequate identification and complete the paperwork. Once obtained, it's still challenging to find secure places to keep these important documents in a transient environment where encampment evictions by the city or other unsheltered individuals have become commonplace. There are lots of organizations, including government, nonprofits, religious groups, and medical brigades, that aim to reach out to the unsheltered communities, however, there still are many gaps in resources and care with little coordination across groups. These gaps exist throughout our "safety net healthcare system", even for those with insurance, where the many challenges of living unsheltered makes the standard health care system inaccessible. The development of Street Health DC was driven by the goal to partner with patients to assist in overcoming the day-to-day challenges of homelessness that impact their ability to achieve well-being. We aim to bridge together the many groups in DC addressing health and homelessness and help align resources as we ultimately meet people where they are, both in where they may sleep at night, in their own community, and, at their place in their own health journey.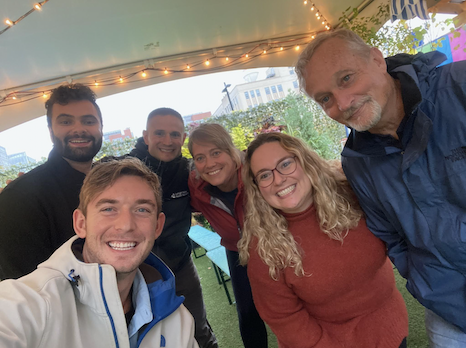 With the Street Medicine Institute seed grant, Street Health DC was given the support needed to put our boots on the ground. We have benefited tremendously through mentorship and leadership with the Street Medicine Institute to work through the logistics of becoming a 501(c)(3) organization and drafting the core tenets of our program. We have been able to work closely with Public Health students who joined our team for their practicum in website development and value creation, and we now are able to continue to grow our student volunteer base. Most importantly, over the last year we have really focused on growing our community partnerships. We are now established – with our main community partner the h3 Project – to go out on weekly rounds and check up on anyone that has been identified by their outreach workers as in need of care.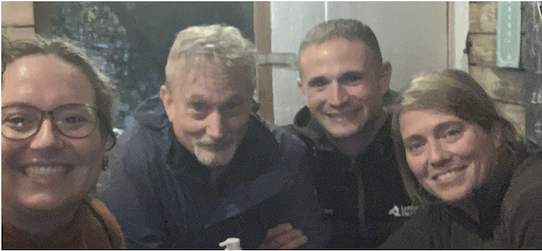 We've counseled, linked to care, triaged to the emergency room, and treated infections. But most importantly, we've become a resource that is able to respond to acute issues whenever they arise for the outreach workers. The seed grant made this possible through both the mentorship and funds to fill our backpacks with medical supplies and purchase our EHR. Our goals are to continue building our outreach services, maintaining weekly rounds with The h3 Project, and to form partnerships with organizations working in the other Wards within the city. We hope to build more resources within our backpack to prescribe medications and aspire to provide MOUD in the future.
One challenge Street Health DC has experienced this year is the city's frequent evictions of encampments that had been relatively stable during the pandemic. On eviction days, bulldozers and police forcefully displaced whole communities. Some of these communities have reconvened in smaller groups after displacement but it has made accessing and following up with services and case management more difficult. These evictions have come under the guise of housing vouchers; however, many still remain waiting for a voucher or struggle leaving the community they know in return for a hotel room. We continue to work to meet the needs of our patients and community through these displacements by building Street Health DC to be flexible and have strong partnerships with organizations across the city.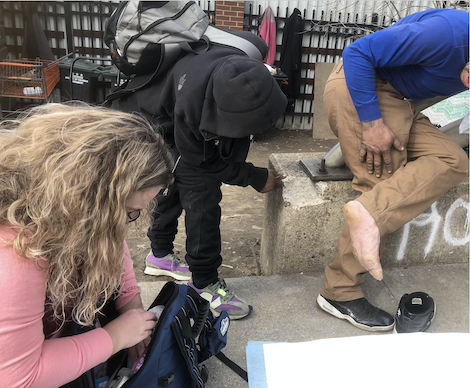 As we sit at Union Station, with the Capitol just blocks away, there is a woman who has run out of colostomy supplies and is using doggy bags with duct tape to cover her stoma. A patient seeks treatment for glass in his foot but while checking his foot I noticed his end-stage cirrhosis from untreated hepatitis C – his liver outline noticeable through his shirt and his edema extending now into his upper extremities. As I write this, I've learned this patient has since passed away. Although the death certificate may say decompensated cirrhosis or liver failure, his death, as is so many others in our community, is undeniably a direct result of poverty, racism and the war on drugs. Policies continue to be brought to the executive office daily as our city's own inhabitants struggle with heat waves over 100 degrees, with limited shade and access to water in summer, a global pandemic, emerging monkeypox, violence, and stigma. Healthcare is a human right and the complacent Members of Congress and city elected officials who step over the tents on their way to their office is silent violence. Meanwhile, the city is screaming, "housing is healthcare!"
Share this post: