Board Officers
Steve Perry (Chair)
Senior Director, Financial Analytics, Gateway Health Plan


Steve is a health care technology and analytics leader at Gateway Health Plan, a top-ranked managed care organization based in Pittsburgh, PA. Prior to joining Gateway, Steve served as Managing Director at the Advisory Board Company, a health care technology consulting firm based in Washington D.C. He is a graduate of Columbia University, where he earned a Master of Science in Technology Management.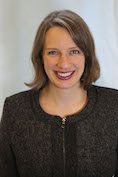 Liz Frye, MD, MPH (Vice-Chair)
Street Psychiatrist, Center for Inclusion Health, Allegheny Health Network
Driven by a long-standing desire and commitment to connect deeply with and improve the health of people experiencing extreme poverty, Liz first began providing street-based psychiatric care in Atlanta, Georgia, USA in 2008. Liz joined the Street Medicine Institute board in 2016 and has led the Insitute's annual international street medicine symposia since 2017. She brings the following skillset to the Street Medicine Institute board: founding and directing an Atlanta-based street medicine program; writing and managing street medicine specific grants; designing and guiding qualitative research with people sleeping rough; teaching students and medical residents clinically on the streets; assisting street medicine teams to develop and expand street-based psychiatric care in their communities; and a population-based public health approach to street medicine. Liz completed medical school at the University of North Carolina-Chapel Hill and her general psychiatry residency, Community Psychiatry Fellowship, and Masters in Public Health at Emory University.
Irene F. McFadden (Treasurer) 
Irene is a retired hospital administrator and President of IFM Management Services, LLC, a Healthcare Management Consulting group. She has over thirty years of experience in planning, financial and operational management and consulting with hospitals, health systems and non-profit healthcare organizations. Irene was an Adjunct Instructor of Health Care Financial Management with the Heinz School of Public Policy and Management at Carnegie Mellon University for fifteen years, and has served on several health-care related non-profit boards. Irene has been involved with the Street Medicine Institute in a variety of capacities since 2010, including serving as SMI Board Chair from 2016 through 2021.

Patrick J. Perri, MD (Secretary)
Medical Director and Founder, Center for Inclusion Health, Allegheny Health Network
Dr. Patrick Perri is the immediate past chair of the Street Medicine Institute and the International Street Medicine Symposium. He currently serves as Medical Director for the Center for Inclusion Health at Allegheny Health Network in Pittsburgh, PA and is active as a clinician-educator on the faculty of the Allegheny General Hospital Internal Medicine Residency Program. His Street Medicine career includes more than 15 combined years working as a clinician on the Street Team of the Boston Health Care for the Homeless Program and a volunteer with Operation Safety Net in Pittsburgh.
---
Board Members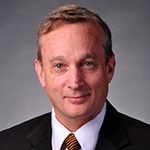 James Withers, MD, FACP