Board Officers
Steve Perry (Chair)
Senior Director, Financial Analytics, Gateway Health Plan


Steve is a health care technology and analytics leader at Gateway Health Plan, a top-ranked managed care organization based in Pittsburgh, PA. Prior to joining Gateway, Steve served as Managing Director at the Advisory Board Company, a health care technology consulting firm based in Washington D.C. He is a graduate of Columbia University, where he earned a Master of Science in Technology Management.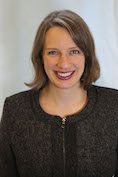 Liz Frye, MD, MPH (Vice-Chair)
Street Psychiatrist, Center for Inclusion Health, Allegheny Health Network
Driven by a long-standing desire and commitment to connect deeply with and improve the health of people experiencing extreme poverty, Liz first began providing street-based psychiatric care in Atlanta, Georgia, USA in 2008. Liz joined the Street Medicine Institute board in 2016 and has led the Insitute's annual international street medicine symposia since 2017. She brings the following skillset to the Street Medicine Institute board: founding and directing an Atlanta-based street medicine program; writing and managing street medicine specific grants; designing and guiding qualitative research with people sleeping rough; teaching students and medical residents clinically on the streets; assisting street medicine teams to develop and expand street-based psychiatric care in their communities; and a population-based public health approach to street medicine. Liz completed medical school at the University of North Carolina-Chapel Hill and her general psychiatry residency, Community Psychiatry Fellowship, and Masters in Public Health at Emory University.
Irene F. McFadden (Treasurer) 
Irene is a retired hospital administrator and President of IFM Management Services, LLC, a Healthcare Management Consulting group. She has over thirty years of experience in planning, financial and operational management and consulting with hospitals, health systems and non-profit healthcare organizations. Irene was an Adjunct Instructor of Health Care Financial Management with the Heinz School of Public Policy and Management at Carnegie Mellon University for fifteen years, and has served on several health-care related non-profit boards. Irene has been involved with the Street Medicine Institute in a variety of capacities since 2010, including serving as SMI Board Chair from 2016 through 2021.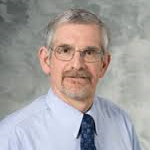 David M. Deci, MD (Secretary)
David M. Deci, MD is a founding member and former past president of the Board of Directors of the Street Medicine Institute. His journey in street outreach began in 2005 under the mentorship of Jim Withers, MD. He has experience in the development of student driven street outreach programs. His interests include community engagement, medical student education, professionalism, and advocacy. He serves as the Board's liaison with the Street Medicine Institute Student Coalition.
He is an emeritus associate professor at the University of Wisconsin School of Medicine and Public Health - Madison in the Department of Family Medicine and Community Health. He actively volunteers with Madison Street Medicine by providing direct service, education and advocacy.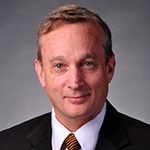 James Withers, MD
Medical Director, Operation Safety Net, Pittsburgh Mercy Health System
Jim Withers is a physician trained in Internal Medicine and part of the teaching faculty of the University of Pittsburgh since his residency in 1988. Special areas of interest have been international medicine, wilderness medicine, domestic violence and homeless healthcare. In 1992 he created Operation Safety Net as part of the Pittsburgh Mercy health system to provide healthcare to the unsheltered homeless. In 2005 he initiated the annual International Street Medicine Symposium and in 2009 he and others created the Street Medicine Institute. Through extensive travel, speaking and consultations he has spearheaded the spread of the global street medicine movement.
---
Board Members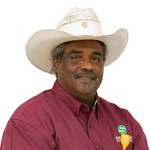 Joseph Benson
Community Health Worker, Healthcare for the Homeless – Houston
Joseph Benson, is a double amputee and was homeless in Houston for four years. His decision to partner with Healthcare for the Homeless and SEARCH set his life back on the road to become a contributing citizen of Houston again. Joseph advocates for the homeless on many different fronts. He currently serves on the governance board of Healthcare for the Homeless Council, is an active member of the Healthcare for the Homeless Houston's Consumer Board, is an active member of the National HealthCare for the Homeless National Consumer Advisory Board and former Chairperson, he also is a Board member of IAMWATERS in Houston, He is an active member of Street Medicine Institute.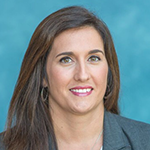 Amanda C. Cook, J.D. (Marketing & Communications Committee Chair)
Partner, Cook & Associates
Amanda C. Cook is an attorney who focuses her practice in the area of family law, including divorce, support, child custody, division of assets and debts, and prenuptial and postnuptial agreements. She is also an experienced mediator, and collaborative law attorney, helping families navigate the divorce process and coming to mutually-satisfactory outcomes without the need for court intervention. 
Brett J. Feldman, MSPAS, PA-C
Brett J. Feldman, MSPAS, PA-C, is the Director and co-Founder of the Division of Street Medicine at the Keck School of Medicine (KSOM) of USC and Assistant Professor of Family Medicine. He has practiced homeless medicine since 2007 and founded programs at Lehigh Valley Health Network (LVHN) Street Medicine in Allentown, PA, and USC Los Angeles, CA.  
Mr. Feldman is the outgoing Vice Chair of the Street Medicine Institute. His main role is to provide technical assistance and consultation to members and affiliates on the topics of the social teaching of street medicine, program development and optimization.
Mr. Feldman's work has been featured on the BBC, Channel News Asia, Washington Post, LA Times, CNN, the Associated Press and Telemundo. A PBS documentary featuring Brett and the street medicine program which he founded, Close to Home: Street Medicine, won an Emmy award in 2018.

Patrick J. Perri, MD 
Medical Director and Founder, Center for Inclusion Health, Allegheny Health Network
Dr. Patrick Perri is the immediate past chair of the Street Medicine Institute and the International Street Medicine Symposium. He currently serves as Medical Director for the Center for Inclusion Health at Allegheny Health Network in Pittsburgh, PA and is active as a clinician-educator on the faculty of the Allegheny General Hospital Internal Medicine Residency Program. His Street Medicine career includes more than 15 combined years working as a clinician on the Street Team of the Boston Health Care for the Homeless Program and a volunteer with Operation Safety Net in Pittsburgh.
Henrik Thiesen, MD, GP
Senior Physician, Manager – HealthTeam for the Homeless, SAVE LIFE National Naloxone training & Veteran Outreach Project, Medical Manager – Copenhagen Safe Injection rooms / Shelter Nurse-Clinics
Henrik Thiesen has more than twenty five years of experience in addiction medicine, health-outreach and harm-reduction for homeless alcohol- and drug users. He has served in different primary healthcare positions including research and management of health-outreach and is now managing a citywide low threshold health and harm-reduction system in Copenhagen. Henrik has been involved with the Street Medicine Institute since 2007.